Monday, May 8, 2017 1:06 AM
####User Profile
In this step, you provide following information:
First Name
Last Name
Username
Password
Notice all fields are required. First Name, Last Name and Username should be in spin syntax.
It is highly recommended that you click on Auto-generate button to generate these information randomly.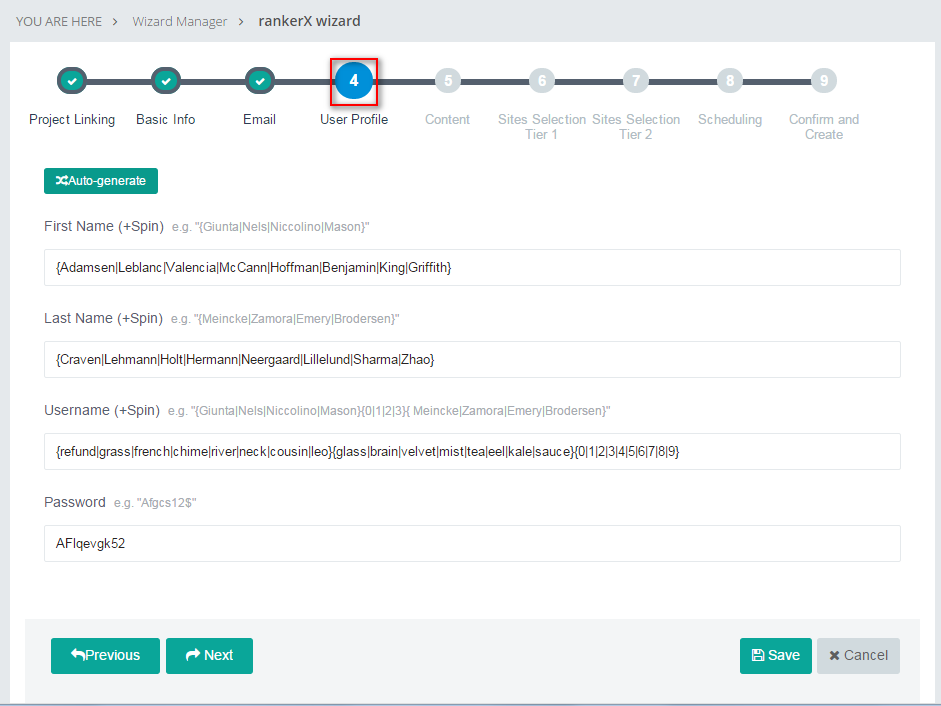 If you want to save the project now, you can click on Save button.