Monday, May 8, 2017 1:06 AM
Ultra Spinnable Articles is a different article generation service. It costs much more than Article Builder and their articles are supposed to be of higher quality (human written content). Because it is expensive and of higher quality, you should only use if for higher tier backlinks (tier 1 for example).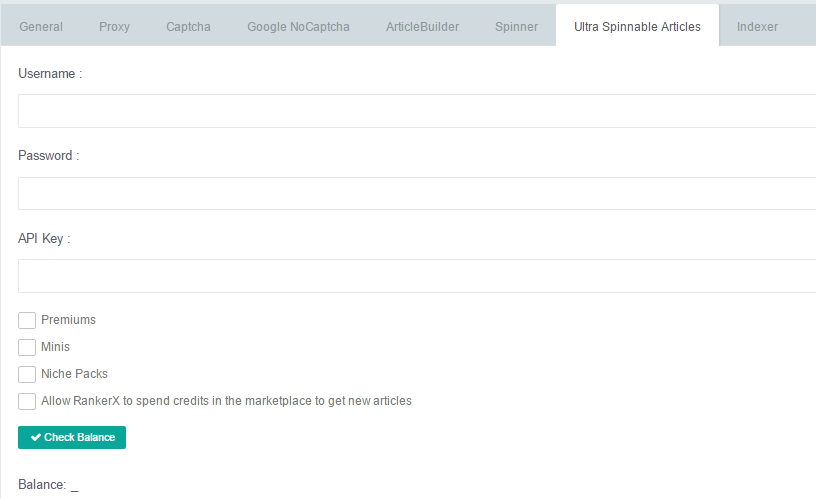 You need to enter:
Username
Password
API Key
Guidance for other options (Premiums, Minis, Niche Packs, Allow RankerX to spend credits in the marketplace to get new articles), please consult Ultra Spinnable Articles for detail documentation.