Projects belong to a campaign, so firstly you have to open Projects tab of the campaign:
Now you can Add New, Rename, Delete, Open projects.
####**Add New Project**
Click on Add New, select a project type. There are the following project types: Account Creation, Social Network, Bookmarking, Wiki, Web 2.0 Profile, Article Directory, Forum Profile, Press Release, Google Place, PDF. Then enter project's name and click Save changes.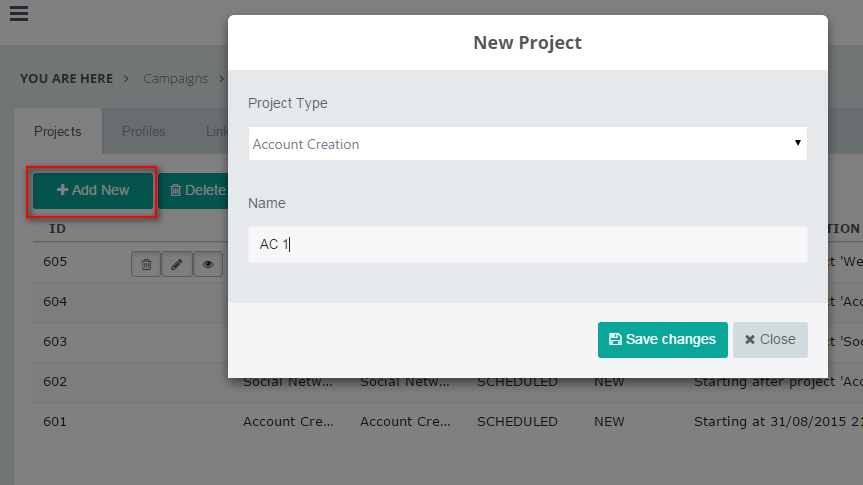 ####**Rename Project**
Click on Edit icon, enter new project's name and then click Save changes to rename the project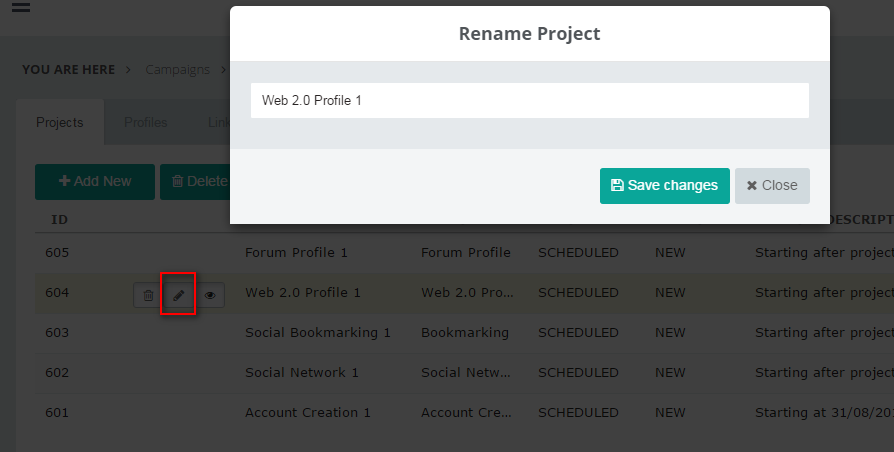 ####Delete multiple projects Hold Ctrl + click rows of projects that you want to delete, then click Delete Project button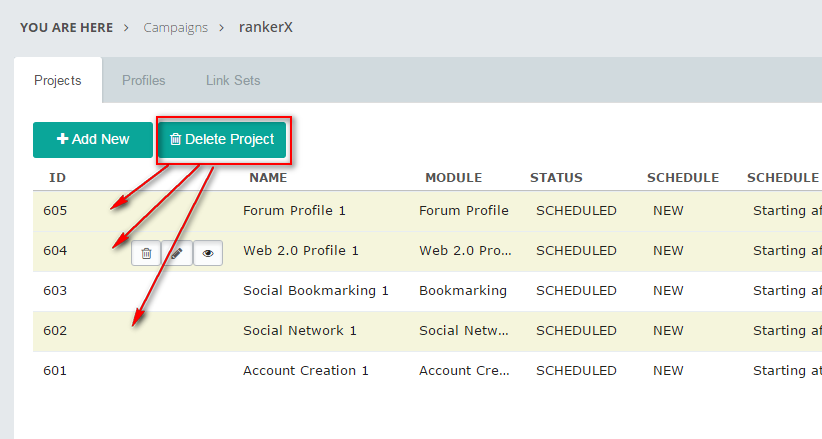 Click Delete icon to delete the project.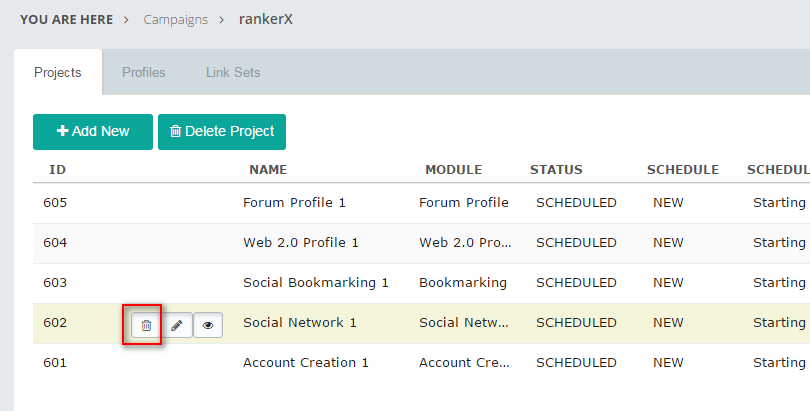 ####**Open Project**
Click on View icon to open the project.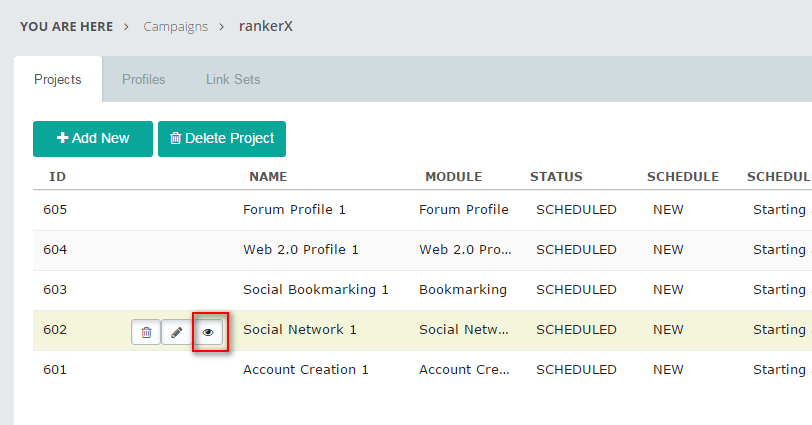 Here is the project that opened: