Monday, May 8, 2017 1:06 AM
If you clicked on New Article to add new article or if you open an existing article you will see the following page: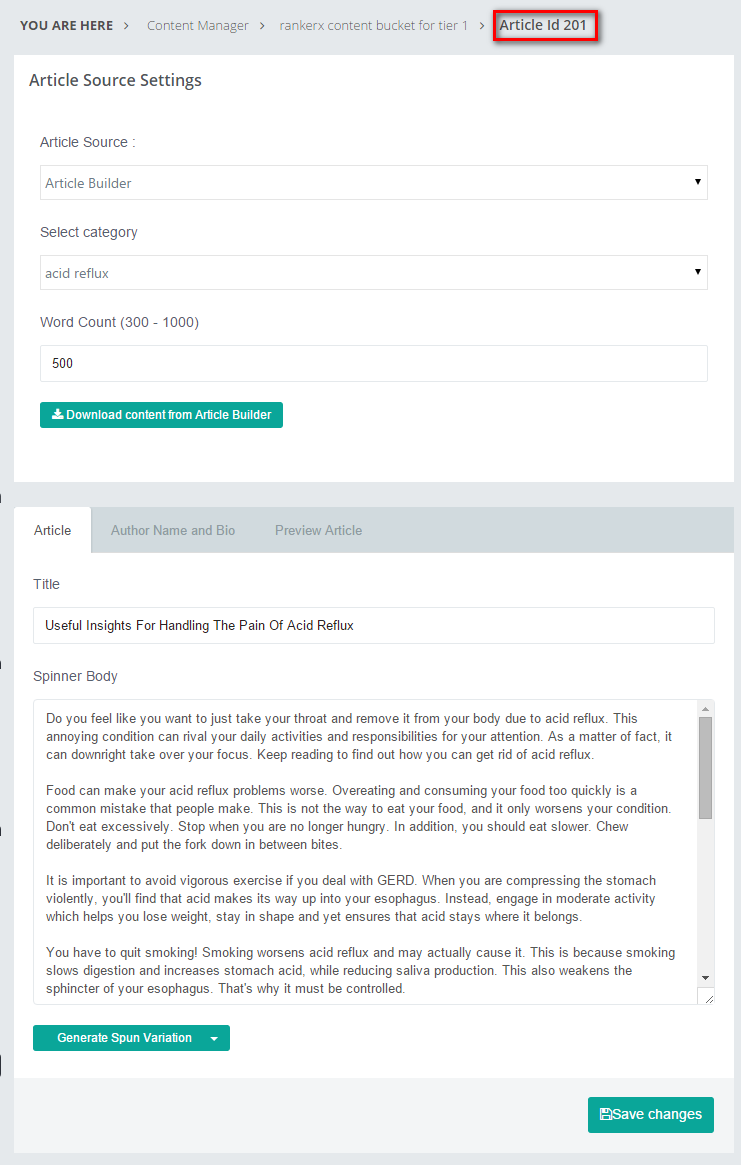 ####Article Source Setting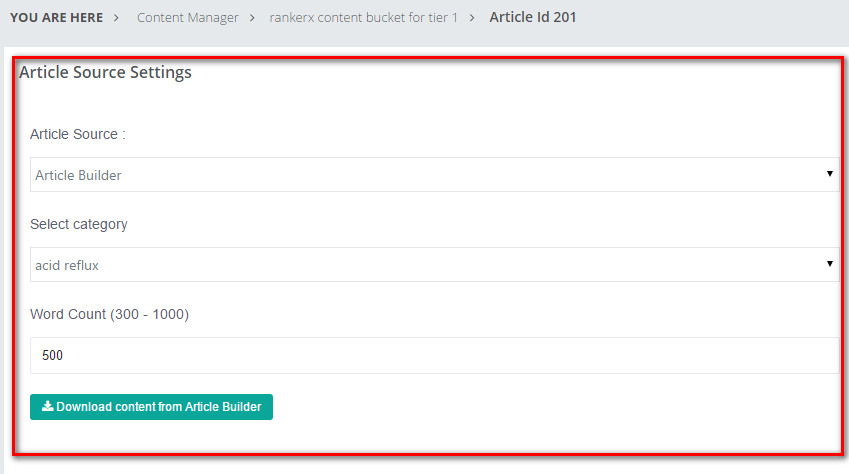 In this section, you need to select the article service that you want to use. In RankerX, you can choose betwen three different article services:
Type in Article - You need to manually paste your articles into title, body, author, author bio

Article Builder: You need to select the category that your content is in.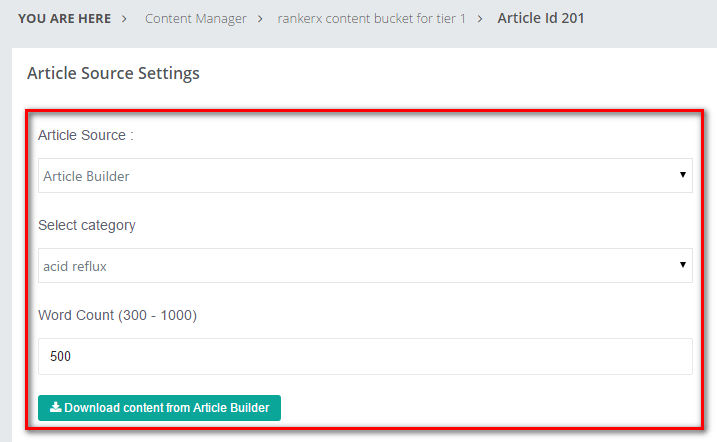 Ultra Spinnable Article: You need to enter keywords for your article.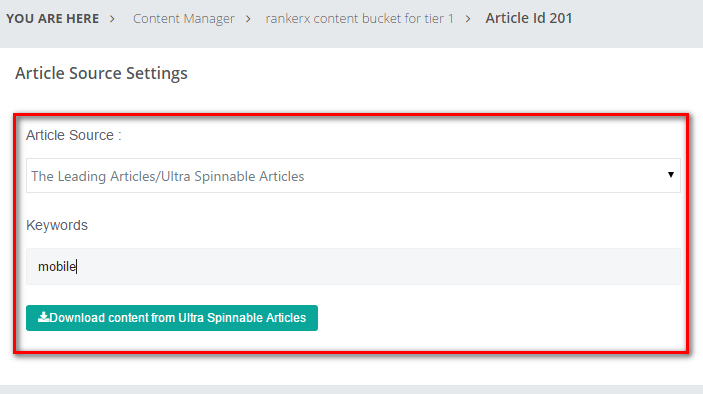 ####Article,Author Name and Bio,Preview Article
Account Info: If you download your article from Article Builder or Ultra Spinnable Article, title and body will be filled for you:

If your article is just a plain article, you can generate spin variations of it by clicking on *Generate Spin Variation

Author Name and Bio: You need to enter author name and author biography because some modules like Article Directory require these information. You can click on Auto-generate author name and bio to generate these information automatically.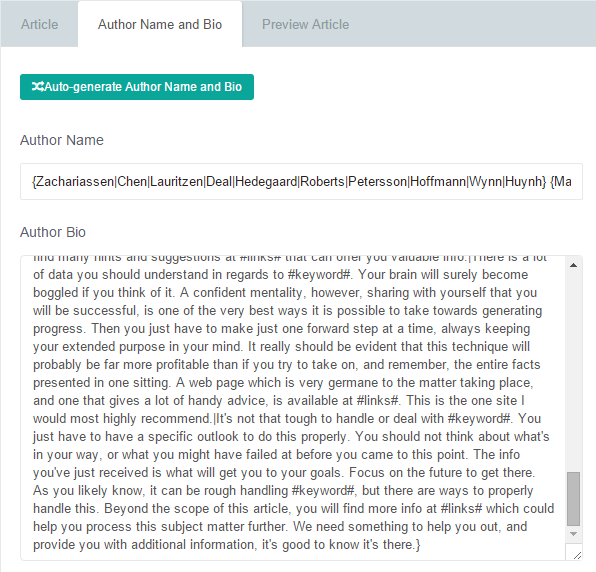 Preview Article: You can go to Preview Article tab, and click on Preview to preview our article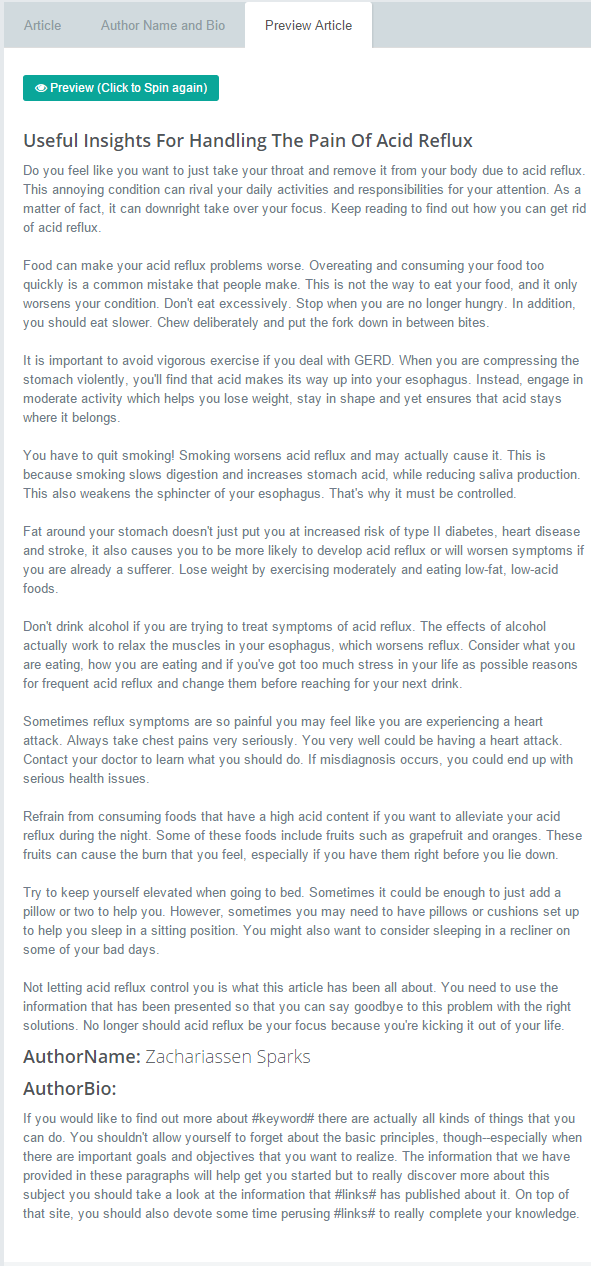 After you complete the above steps, you can save the article by clicking on Save changes