Monday, May 8, 2017 1:06 AM
Click Wizard on the left side bar to open Wizards page: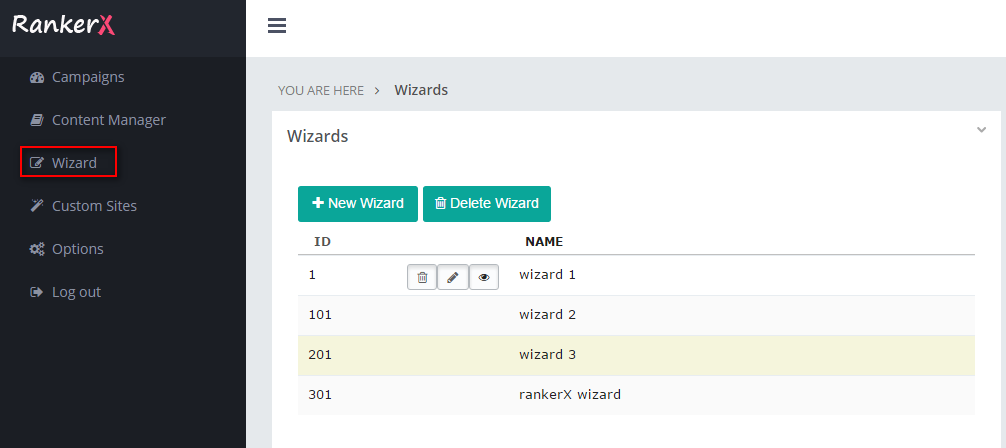 ####Add New Wizard
Click New Wizard button to add new a wizard.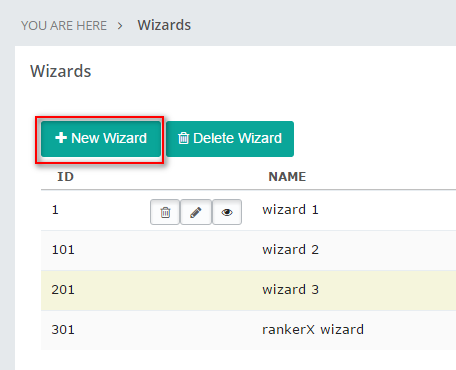 ####Rename a wizard
Click Edit icon to rename the selected wizard.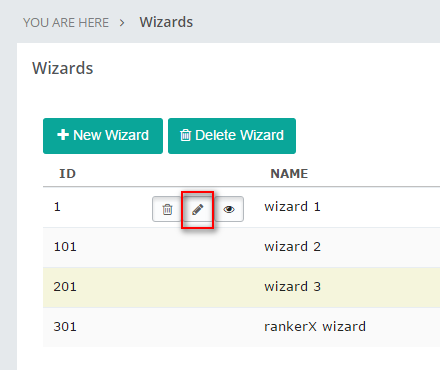 ###Delete multipe wizards
Hold Ctrl + click on the wizards that you want to delete, then click Delete Wizard button to delete the selected wizards.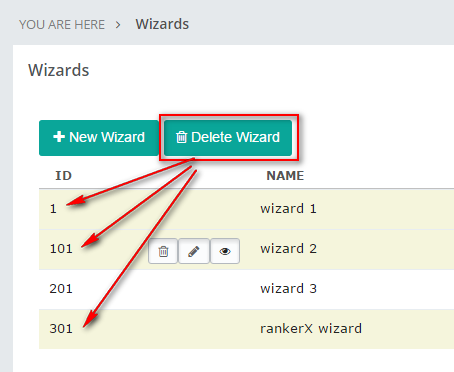 ####Delete a single wizard
Click Delete icon to delete the selected wizard.