RankerX allows users to add additional sites to the software,...
You can add self hosted WordPress websites to RankerX and manage them form inside RankerX. You can also add expired Web 2.0 accounts to RankerX too.
Step 1: Scrape for targets (for example using Scrape Box) and add them to RankerX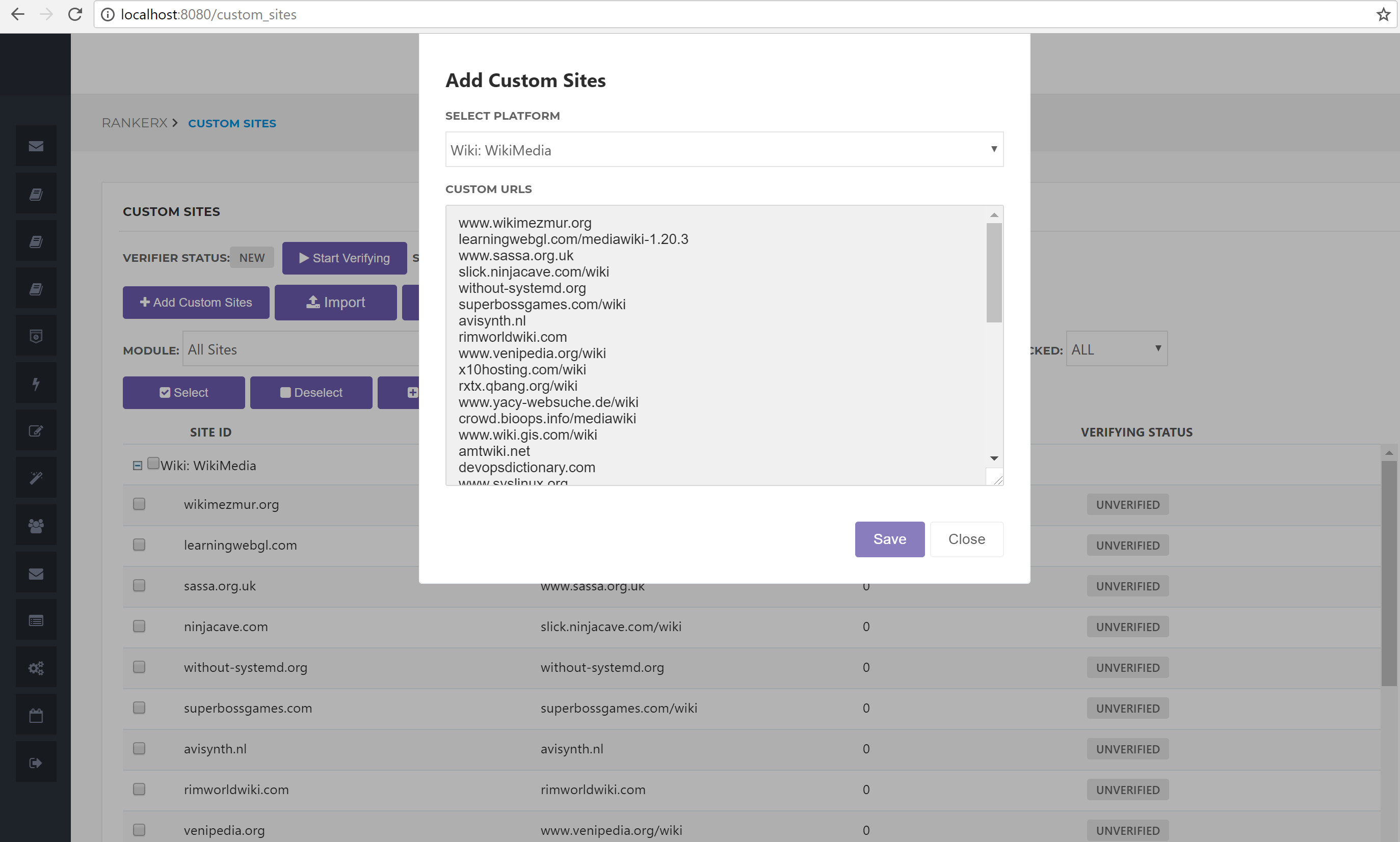 Step 2: Let RankerX verify the targets and use those new targets in your marketing campaigns.