Marketing tools service. Launch your campaign in 5 minutes. Get new backlinks each week, unlimited back links.
What is a backlink?
A backlink is a link created when one website links to another. Backlinks are also called inbound links or incoming links. Backlinks make a huge impact on a website's prominence in search engine results to improve ranking. Backlinks are important to your business.
Why are backlinks important?
Backlinks are especially valuable for your business because they represent a vote of confidence from one site to another.
Backlinks to your website are a signal to search engines that others vouch for your content. If many sites link to the same webpage or website, search engines can infer that content is worth linking to, and therefore also worth surfacing on a SERP. So, earning these backlinks can have a positive effect on a site's ranking position or search visibility.
Why Backlinks?
Brand Recognition/Exposure When people are reading content online they notice the links first. If they see your website mentioned over and over throughout an article, your brand will automatically be associated with that article topic in a person's mind. The way search engines recognize links on your site and indicate your site has useful information, consumers also see that and it indicates for them to take an interest in your brand.
New Lead/Relationships Having a lot of backlinks can get you to make new friends, leads and maintain a relationship with your consumers. When someone reads a good post and sees a backlink pointing to the source, there is a good chance that they will click on the link to learn more about who and where that article was from. If that person really enjoyed your post then they might follow you on social media. A simple link can bring consumers to your website without the aid of search engine rankings.
Promotion Backlinks are a way of promoting your website or products through commenting on credible sites and sharing on social media. If the pages you are trying to rank have poor/basic content, you will have a hard time trying to rank higher on search engines.
Referral Traffic Even though most traffic comes from search engines, some of them come from referrals. Referral traffic means that people are clicking on links within content and being taken to the linked content. Most of the time, referral traffic is targeted and has a low bounce rate.
Organic Ranking Organic search results are results that have relevant keywords to the original search term. In contrast to non-organic results which are pay-per-click advertisements. Backlinking contributes to search engine rankings. If your post is getting links from other websites, it will rank higher with search engines. If you want want to know more about why and how to generate backlinks automatically, Check out this. We'll provide you the most affordable and best service for high quality backlinks created.
Backlinks is still the most important thing to decided rankings and traffic. But you have to be cautious with how to build quality backlinks.
RankerX- Marketing tool allows you to get those valuable backlinks from: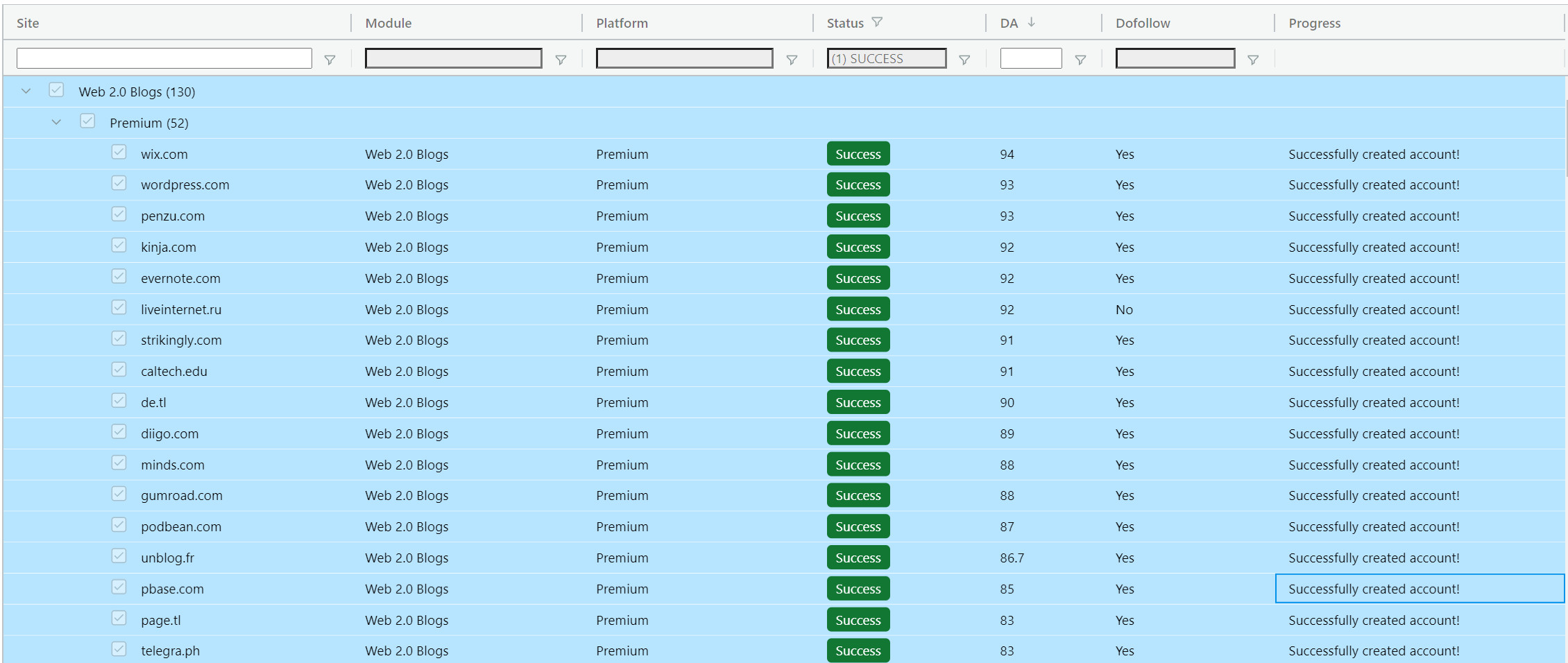 Premium websites

Edu/Gov websites

Bookmarking sites

Forum Profiles

URL Shorteners

PBN Backlinks

PDF Upload

Google Place sites

PR sites

Wiki sites
Links & Keywords
RankerX uses 11 types of keywords for maximum diversity. Articles keywords and links are calculated using a real algorithm to ensure keyword diversity.
Keyword Types:
Primary Keywords
Secondary Keywords
Branded Keywords
Generic Keywords
Partial Match Keywords
Domain as anchor
Text Urls
Bold Keywords
Italic Keywords
Authority Links
Matching keywords
Advanced Marketing Strategies
X-Wizard allows creating a professional quality campaign in a couple of minutes. You simply need to drag projects from the left panel into the main panel to connect them. You can select from templates to build your backlinks. Hit the create button to start setting up your keywords and links. You get options to enter primary and secondary keywords. Next, you can set up primary and secondary URLs. The next step involves setting up some common settings like Auto-Generate, Title, Categories, Keywords, etc. Now you can start importing any content you have created previously.
You can then either spin preview to see the article or move forward to scheduling settings. You can even get suggestion from RankerX about the optimal number of days to run the campaign for. The campaign is now set up successfully with a large number of project types and backlinks.
You have Total Control over your Link Profile Creation and you can easily Plan a Short or a Long-Term Strategy for you or your Clients.
Then, our Automation engine calculates automatically keyword and link diversity for search engines algorithms.
Link Matching Feature
Link Matching allows you to assign specific keywords or keyword groups to a specific url. With LM instead of running , you can just create and Run only ONE Campaign and Link Match your same niche URls to specific keywords and save ton's on Captchas and Time.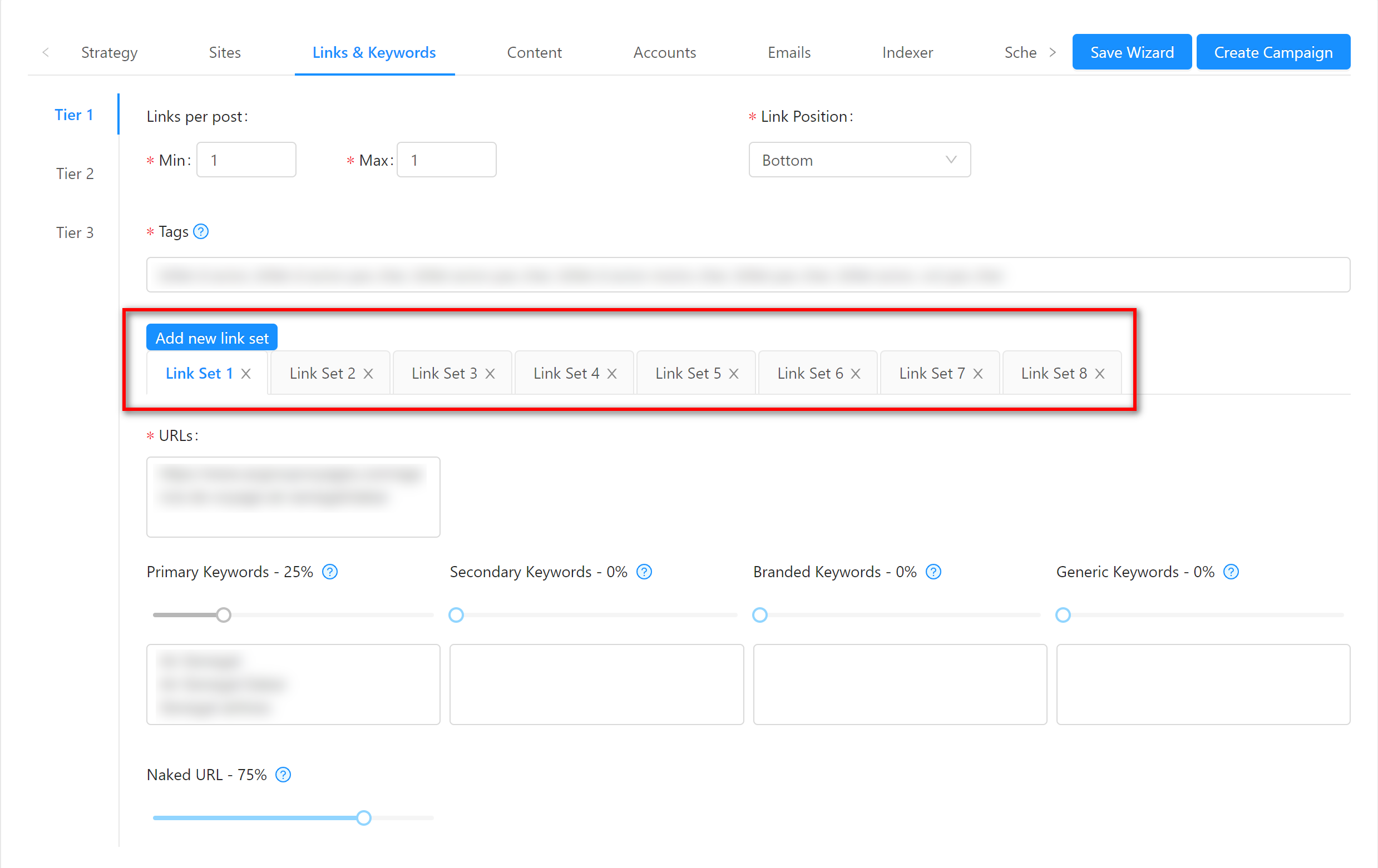 Custom Diagram Editor
With RankerX Diagram Editor you can create your own Powerful Diagrams with UNLIMITED Tiers and take better control over the Link Sources you want to use, the Link Juice passing from Lower Tiers and the size of your Strategy that fits your specific Project needs.
Of course, you can use our Pre-Created Diagrams that were carefully designed by our Experts for different situations.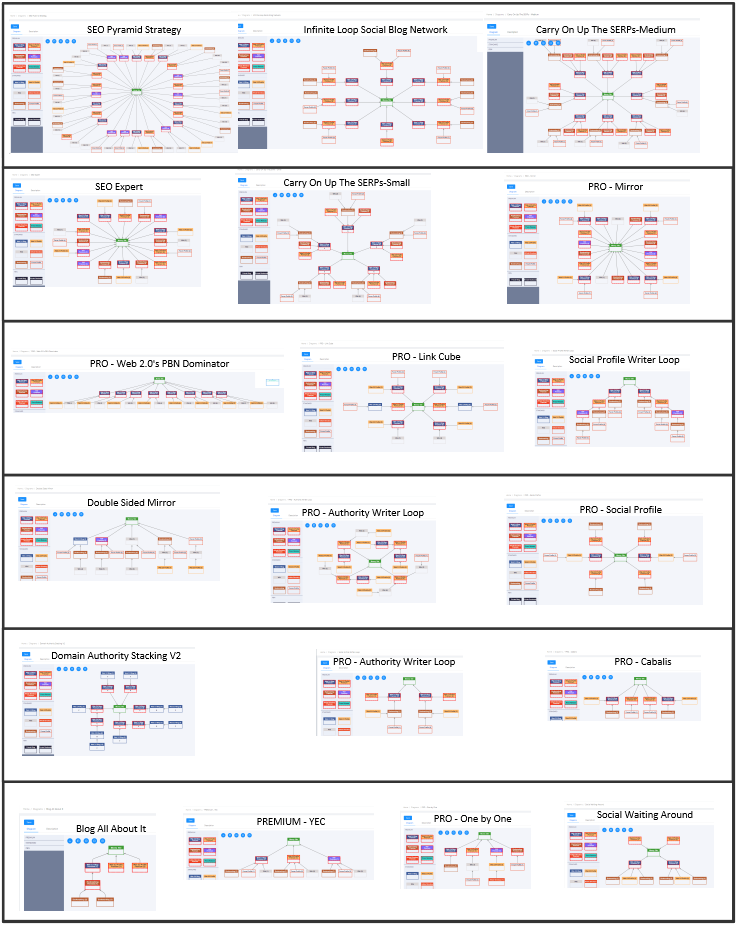 3rd Party API Integration
We have integrated many FREE and Premium 3rd Party Services to give more control and Power to RankerX.
Premium Services:

Premium Spinners

Premium Spinners
FREE RankerX Services:
Free Spinner
Free Article Builders/day
Free Emails/day