Using this powerful software, you can manage your high quality backlinks
Backlinks is still the most effective way to increase rankings and traffic. But you have to be cautious with how to manage quality backlinks.
Backlink building software
We'll provide you the most affordable and best service for managing high quality backlinks created on high page rank authority sites.
Authority Link Sources
It is well known that in order to Rank High in Search Engines you need to high quality backlinks from authority sources.
RankerX allows you to get those valuable backlinks from: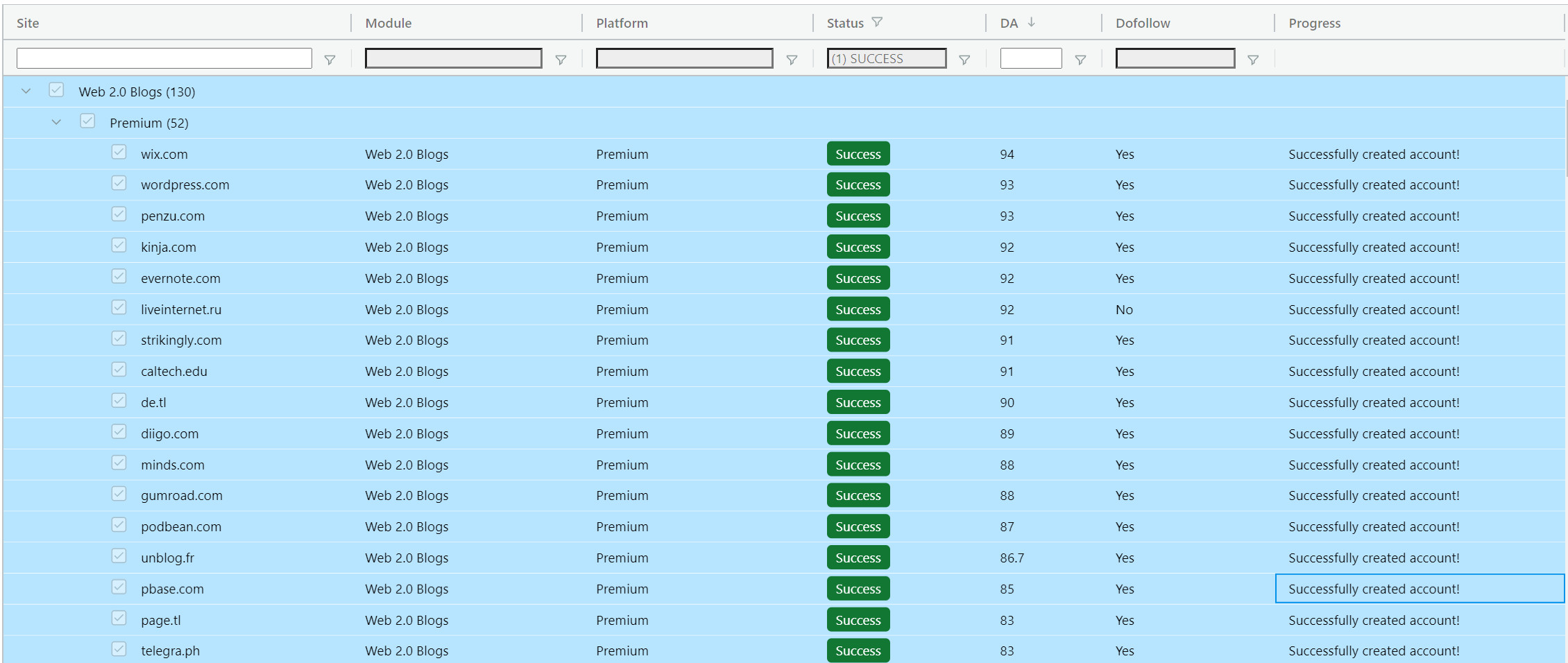 Premium websites

Edu/Gov websites

Bookmarking sites

Forum Profiles

URL Shorteners

PBN Backlinks

PDF Upload

Google Place sites

PR sites

Wiki sites
Links & Keywords
RankerX uses 11 types of keywords for maximum diversity. Articles keywords and links are calculated using a real algorithm to ensure keyword diversity.
Keyword Types:
Primary Keywords
Secondary Keywords
Branded Keywords
Generic Keywords
Partial Match Keywords
Domain as anchor
Text Urls
Bold Keywords
Italic Keywords
Authority Links
Matching keywords
Advanced Marketing Strategies
X-Wizard allows creating a professional quality marketing campaign in a couple of minutes. You simply need to drag projects from the left panel into the main panel to connect them. You can select from templates to build your backlinks. Hit the create button to start setting up your keywords and links. You get options to enter primary and secondary keywords. Next, you can set up primary and secondary URLs. The next step involves setting up some common settings like Auto-Generate, Title, Categories, Keywords, etc. Now you can start importing any content you have created previously.
You can then either spin preview to see the article or move forward to scheduling settings. You can even get suggestion from RankerX about the optimal number of days to run the campaign for. The marketing campaign is now set up successfully with a large number of project types and backlinks.
You have Total Control over your Link Profile Creation and you can easily Plan a Short or a Long-Term marketing Strategy for you or your Clients.
Then, our Automation engine calculates automatically keyword and link diversity for search engines algorithms.
Link Matching Feature
Link Matching allows you to assign specific keywords or keyword groups to a specific url. With LM instead of running , you can just create and Run only ONE Campaign and Link Match your same niche URls to specific keywords and save ton's on Captchas and Time.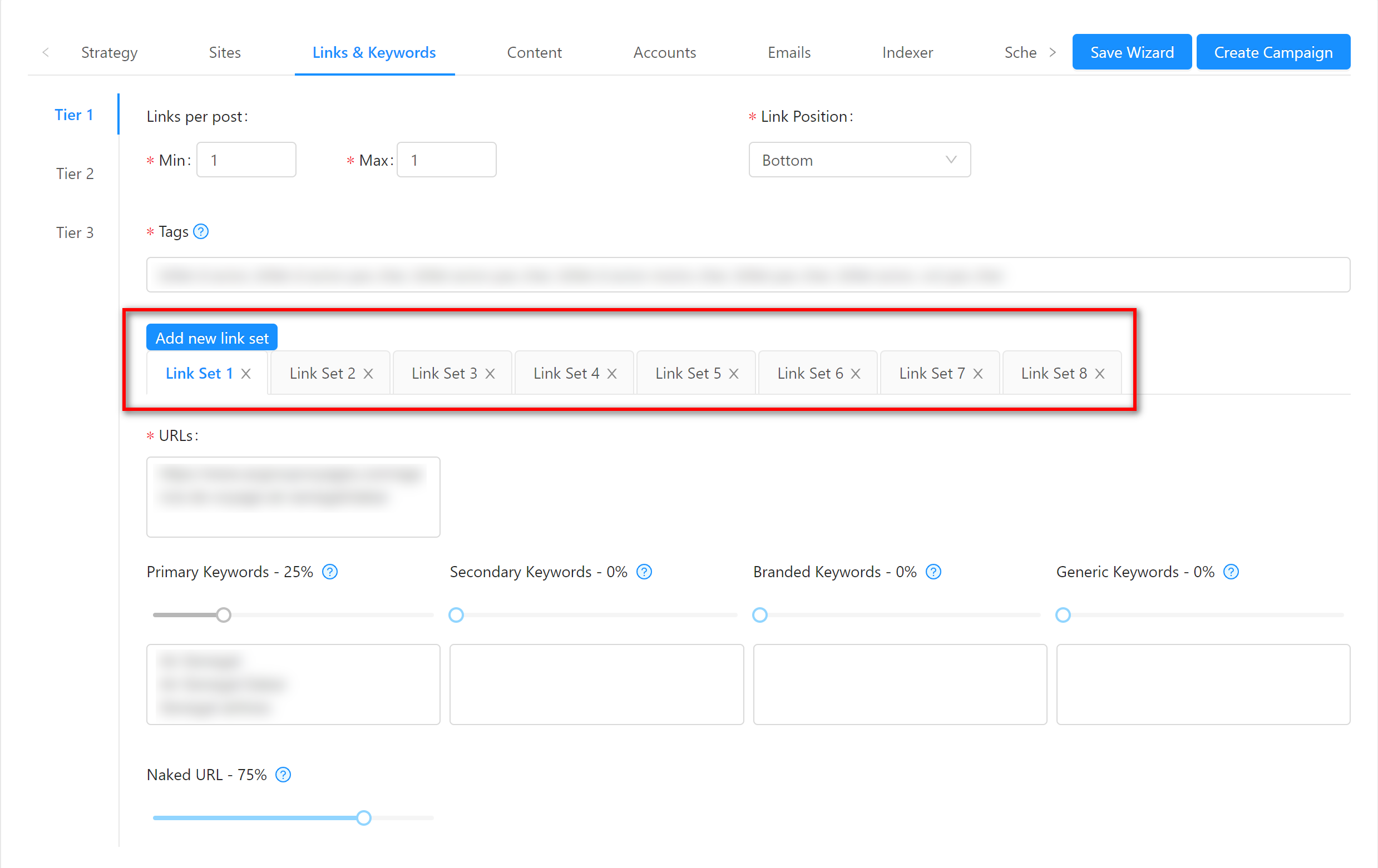 Custom Diagram Editor
With RankerX Diagram Editor you can create your own Powerful Diagrams with UNLIMITED Tiers and take better control over the Link Sources you want to use, the Link Juice passing from Lower Tiers and the size of your marketing Strategy that fits your specific Project needs.
Of course, you can use our Pre-Created Diagrams that were carefully designed by our marketing Experts for different situations.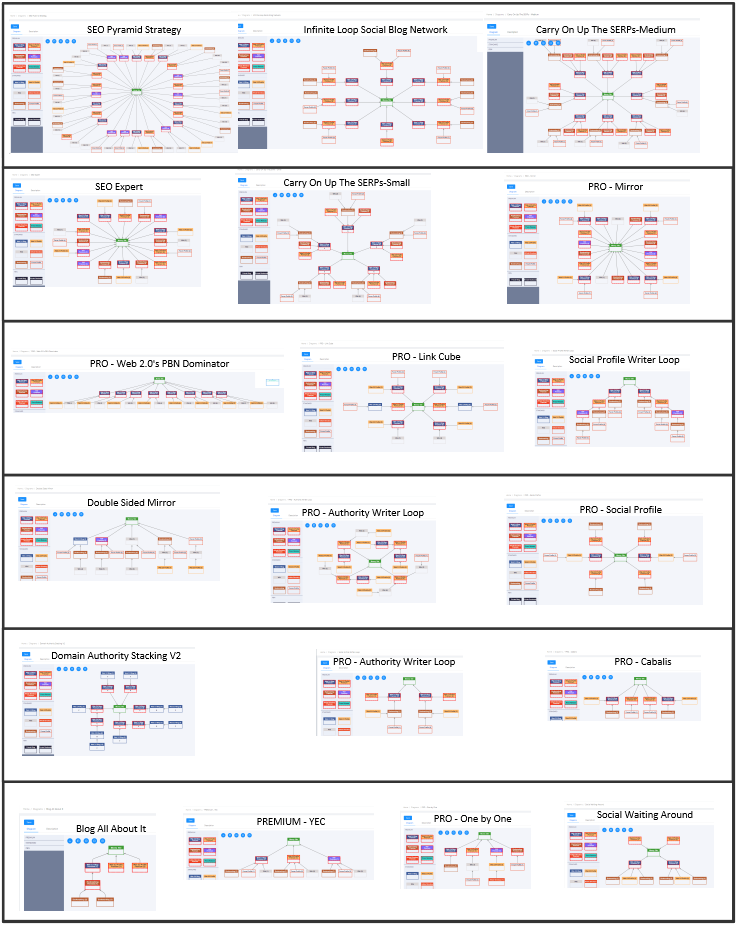 3rd Party API Integration
We have integrated many FREE and Premium 3rd Party Services to give more control and Power to RankerX.
Premium Services:

Premium Spinners

Premium Spinners
FREE RankerX Services:
Free Spinner
Free Article Builders/day
Free Emails/day