We are going to help guide you to set up catchall email accounts in RankerX.
What is a Catchall Email?
Catchall Email is a special email account set up on any domain on a server to receive all messages that are addressed to an incorrect email address for a domain.
For example, you have four email addresses set up for catchallemaildomain.com;
If [email protected] is setup as a catchall email account, then any email messages sent to rankerx*@catchall.com (or any other invalid email address) are sent to the catchall email account [email protected]
How to set up a Catchall Email in RankerX
Click on Email Mananger: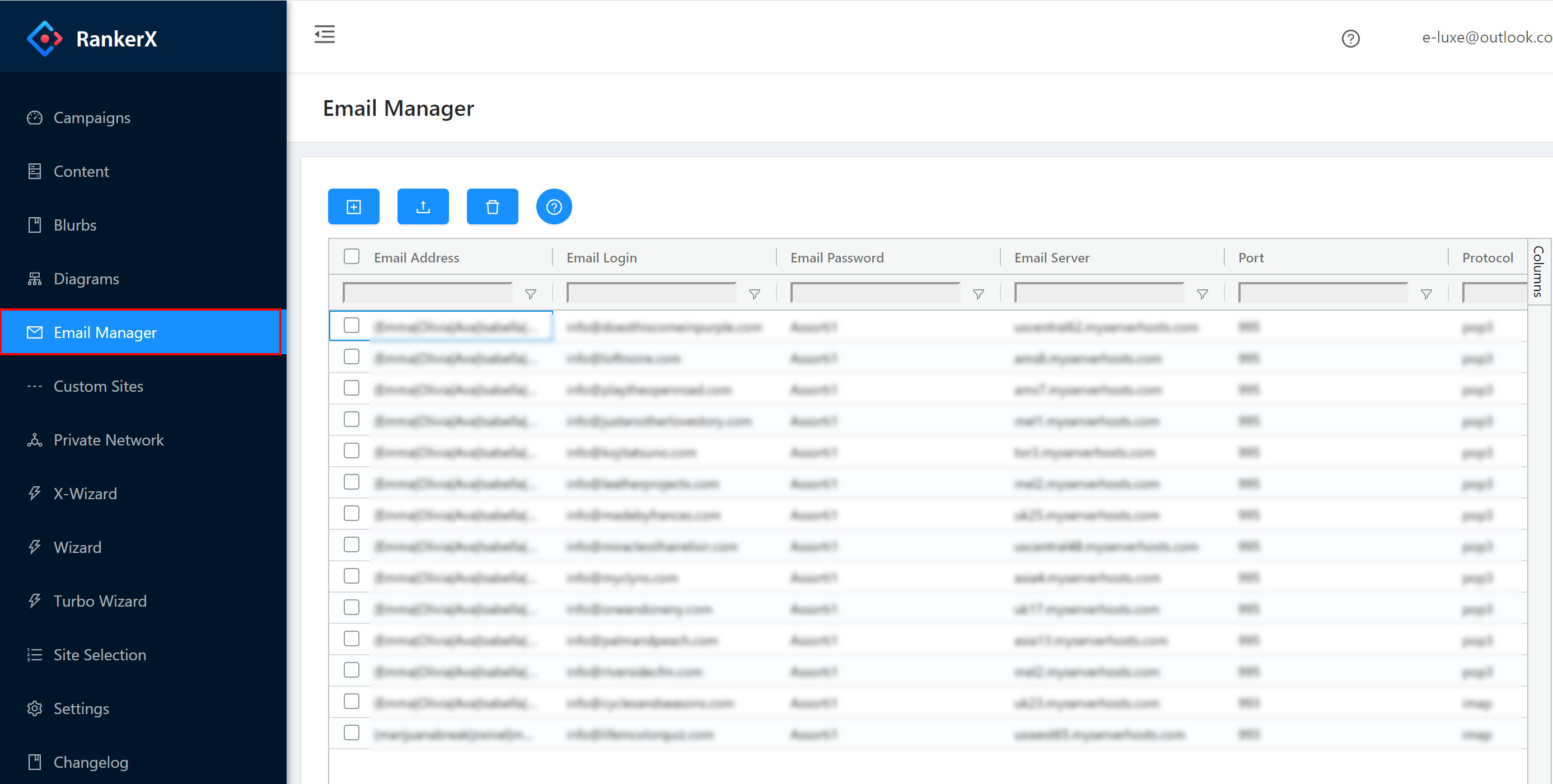 Enter your email account details:

Inmportant: In the Email Address field: the email address should be in spin tax like {name1|name2|name3{1|2|3|4|5|6}@{domain1|domain2}.com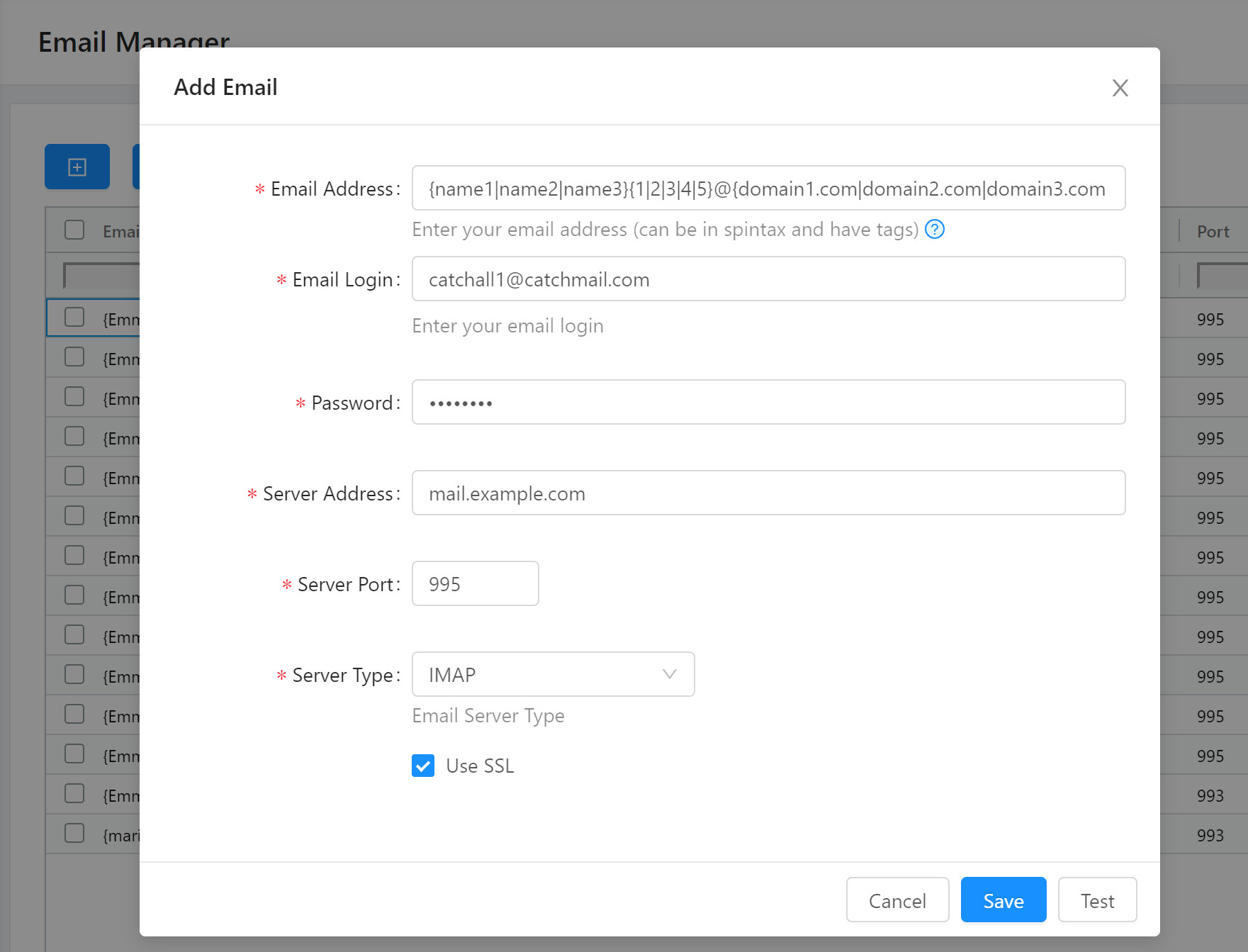 Test the email account to ensure that it works before clicking on Save: